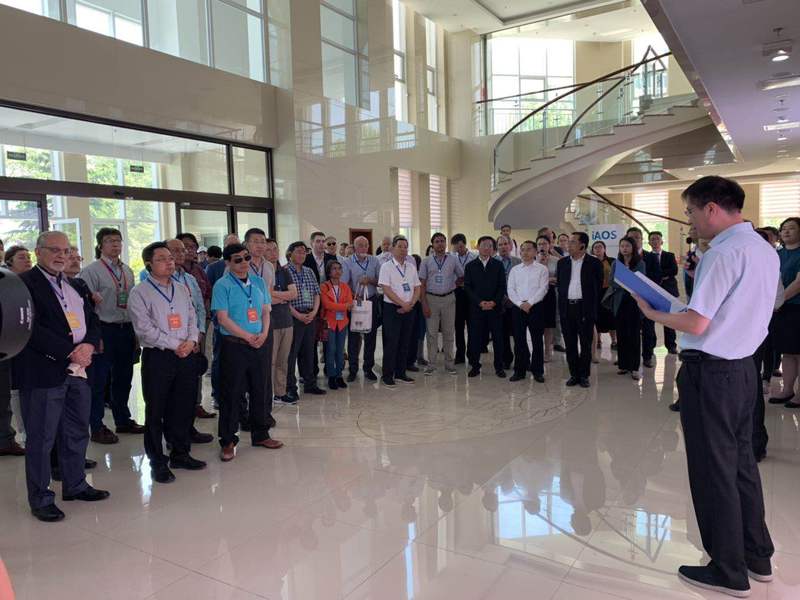 On the morning of May 29, nearly 100 academicians from more than 20 countries attending the 3rd Qingdao International Academicians Forum, as well as represents from 34 well-known domestic and foreign universities, 39 research institutes and 26 well-known enterprises, came to view the Institute for Advanced Ocean Study(IAOS) in Ocean University of China. Song Yongxiang, member of the Standing Committee of Qingdao municipal Party Committee and secretary of political and legal affairs commission, Wang Xijing, secretary of the Licang District Party Committee, and Zhang Youyu, Chief Executive of the Licang District Government, attended this event. Tian Hui, party chief of Ocean University of China, and Zhang Jing, deputy secretary of the party committee, accompanied them to visit.
At the IAOS, the guests watched the image promotional video and visited the exhibition areas of the deep sea controllable source electromagnetic exploration system, the "Sea Sentinel" wave glider, the deep seawater energy storage and the wireless energy supply comprehensive support system, and they listened the introduction of these areas.
The 3rd Overseas Academicians' Qingdao Tour and Qingdao International Academicians Forum was held in Qingdao from May 28th to 30th. It was hosted by the European and American Alumni Association (Chinese Overseas Students Association) and the Qingdao Municipal People's Government. The Organization Department of CPC Qingdao Committee, Qingdao Science and Technology Association ,and Qingdao Municipal Administration of Human Resources and Social Security, European and American Alumni Association of Qingdao (Qingdao Overseas Students Association) helped to co-organized. Licang District of Municipal People's Government undertook this event.. The theme of the event is "Opportunities and Challenges: Integration, Innovation and International Cooperation".
Tian Hui, party chief(Front row right four)accompanied Song Yongxiang(Front row right five),the secretary and other leaders and guests to visit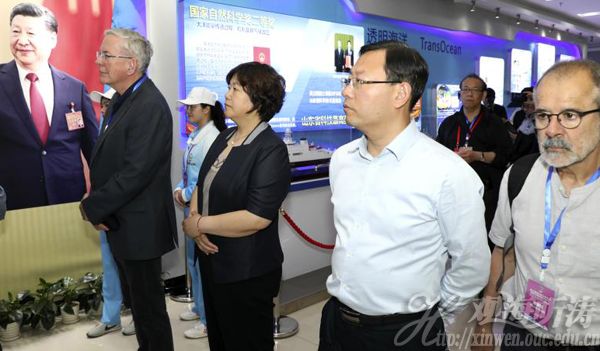 Zhang Jing(Front row right two), deputy secretary of the party committee, accompanied leaders and guests to visit