On the afternoon of October 17th, Thomas Bianchi, a professor from the university of Florida, an AGU Fellow and an academic master of the Marine Chemistry Innovation and Wisdom Introduction Base, shared his life experience with more than 30 teachers and students in the academic salon on the 5th floor of the Institute for Advanced Ocean Study as the guest of the second phase of future ocean forum series academic activities --'academic life'. The special host of this 'Academic Life' activity was professor Yao Peng from the key laboratory of Marine Chemical Theory and Engineering Technology of the Ministry of Education.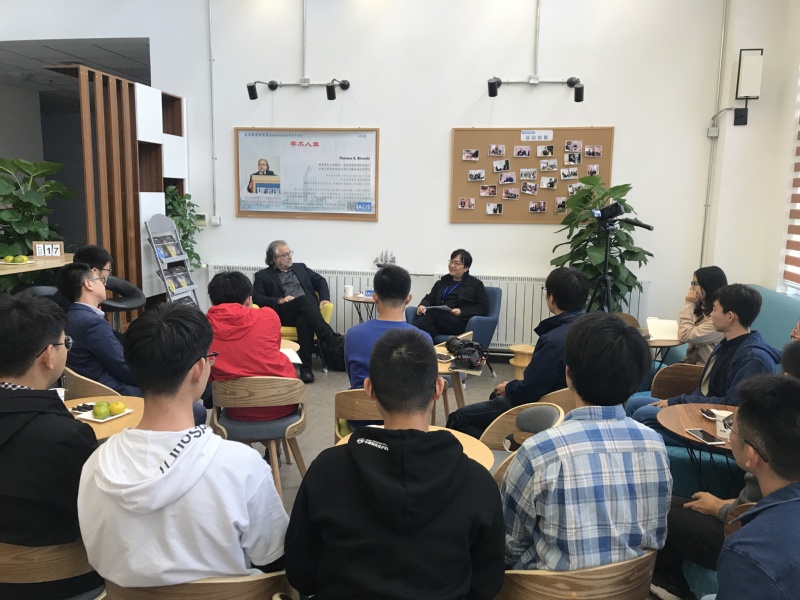 This activity was carried out in the form of tea party with a relaxed and happy atmosphere. Professor Bianchi first gave a brief introduction of his academic experience, and then answered more than ten questions raised by students about academic life patiently.
Some students asked how to choose what to do in the future as there were many new research directions emerging every day. According to his life experience, professor Bianchi suggested that one should always choose to do the work that one was interested in, good at and had accumulated experience in. In the face of the endless new directions and new ideas, although it was good to have extensive exposure to new knowledge. Don't blindly follow or be distracted by new research directions. After choosing a direction one was interested in and good at, one should be devoted to doing it for more than a decade or decades, so as to have one's own academic achievements.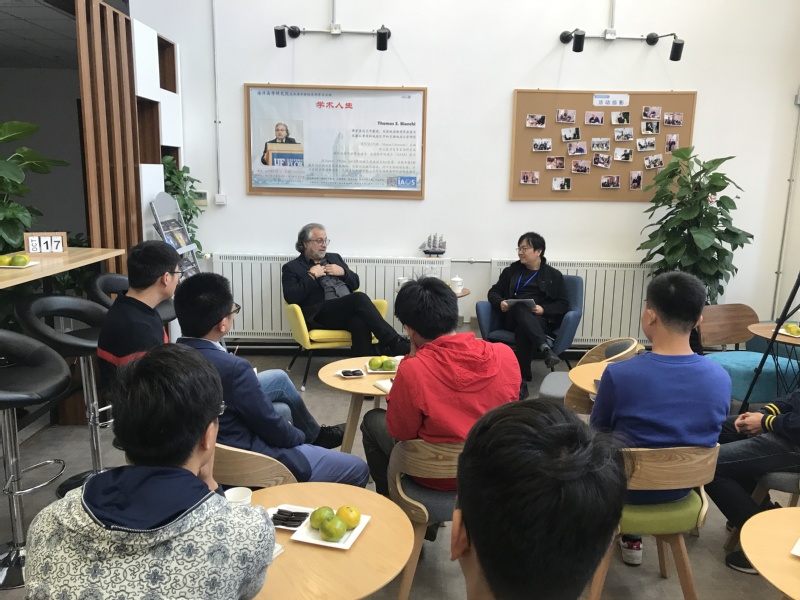 Some students were curious about how to balance scientific research and life. They wondered whether to fully devote to scientific research means no life. Surprisingly, professor Bianchi is a rock 'n' roll fan as well as a drummer who is even well-known in local bars in Florida and Qingdao. Professor Bianchi believed that scientific research was not equal to squeezing life completely. Instead, one should make time to enjoy life and have one's own hobbies, so as to better devote oneself to daily academic work after relaxing physically and mentally.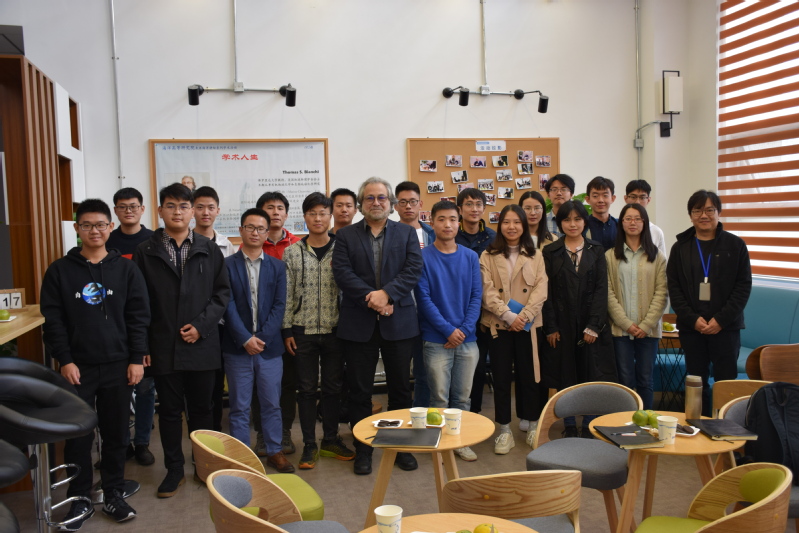 At the end of the activity, professor Bianchi reviewed his friendship with Ocean University of China for more than ten years. He encouraged and looked forward to the present students to communicate with him by email. He said that he always regarded Ocean University of China and Qingdao as another home and hoped that he could provide more students with academic guidance within his capacity.